At CPE we share a goal with our customers: keep systems functioning at all times.
  But a system is only as good as the sum of its parts.  In the case of pump systems, that includes the materials, operation, design and maintenance practices that are applied to each piece of equipment.
Our objective is to increase Mean Time Between Failure (MTBF) to world-class standards of 60+ months.  We do that with a shared commitment to total quality and reliability centered maintenance, mutual accountability and the desire to impact change.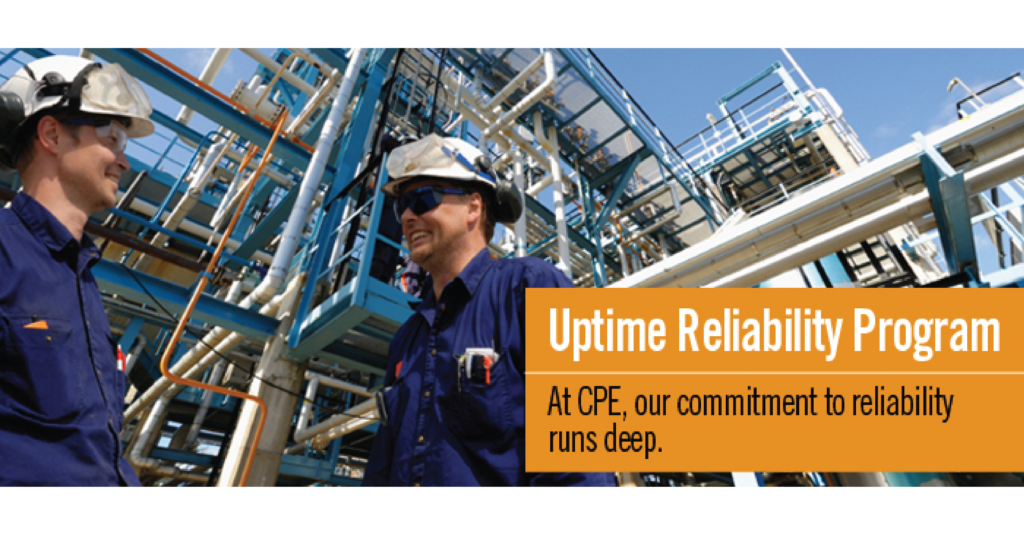 MPOWER is a joint initiative between CPE and our partners to eliminate repetitive rotating equipment failures plant-wide, and deliver long-term solutions to repetitive pump and seal failures, extending the mean operating time of all rotating equipment beyond 5 years.
MPOWER includes steps and procedures that govern:
System Design
Material Selection
Operations
Maintenance
MPOWER = Maintenance & Pump Optimization While Extending Reliability
Steps to Long-term Reliability
CPE can provide on-site Technical & Engineering Services for developing and implementing a customized long-term reliability program that will meet the requirements of your operations and budget.
We're here for you. Contact us for advice, consultation, information sourcing and technical service.